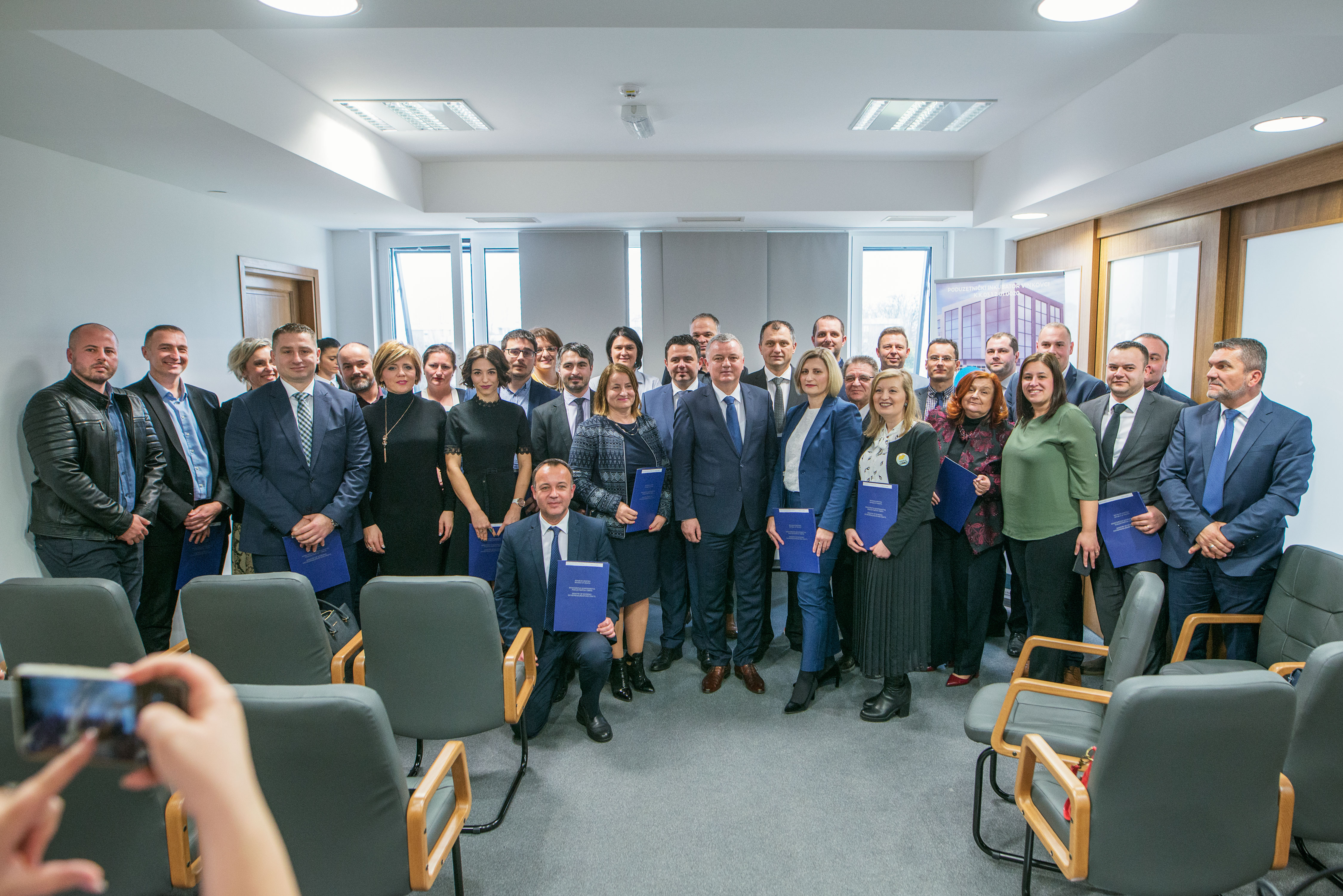 Industrial park Nova Gradiska L.t.d. received decision of financing project "Business Compass"
As a part of the grand opening ceremony of the entrepreneurial incubator Vinkovci, Ministry of economy, entrepreneurship and craft Darko Horvat has awarded 34 funding decisions based on the Call "Services for small and medium enterprises" through Entrepreneurial supporting institutions. Based on this call, Industrial park Nova Gradiska d.o.o. received decision of financing project "Business Compass" as an entrepreneurial support institution. The total value of the project is 555.460,58 HRK and the grant is 416.319,08 HRK
General goal of the project "Business Compass" is to contribute to promoting and developing of entrepreneurship in Brod-posavina county, creating a favorable environment for setting up and developing businesses to develop high quality service for SMEs, which will have an impact on regional development and improving of competitiveness in the county.
As a part of project it's planned that 160 entrepreneurs, at least 75 of them small and medium which operating less than 36 months will be informed about the possibilities of financing entrepreneurial projects from EU and national funds, networking and internationalization of business and about the benefits of using various types of business support for their growth and development through workshops, e-newsletters, and email.
Besides the workshops, within the project will be organized conferences and business roundtables about EU funds, internationalization, social entrepreneurship, entrepreneurship education, etc. with the goal of connecting and developing cooperation between stakeholders from the public, private and educational sectors.
Expected beginning of the project "Business Compass" is April 2020 and estimated duration of project implementation is 18 months.