The Industrial Park Nova Gradiška is the largest investment zone in Brod – Posavina County, therefore it represents one of the most attractive zones in eastern Croatia. Synergy between Industrial Park Nova Gradiška and Town Nova Gradiška resulted with formation of positive and regulated business environment, ideal for business investments and development of IPNG excellence as the zone for investment was confirmed by the award for the second best investment zone in Croatia in 2015.
Wide range of existent industries is suitable for further development in Industrial Park Nova Gradiška – from metal – processing to chemical industry. Diversity of industries by current investors in the area reflects the IPNG's potential as an investment destination.
The size of The Industrial Park is ideal for investment by small and medium – sized, as well as large enterprises.
Business Innovation Support Center – BISC also operates within the IPNG by providing advisory services for entrepreneurs among the technological services for business development of technologically oriented enterprises.
820000 m²
Phase I - the size of IPNG parcel
440000 m²
Phase II - the size of IPNG parcel
30mil€
Total investment value
21
The number of investors in constant growth
408
The number of employees in the park
Exceptional geostrategical location, excellent traffic connection, developed infrastructure, highly qualified workforce and system of incentives and concessions for investments, as advantages of the area, positioned The Industrial Park Nova Gradiška and Town Nova Gradiška as a investment destination with large potential. Numerous foreign enterprises invested in existing enterprises in Nova Gradiška and developed strategic partnerships. The biggest investments in town Nova Gradiška:

Plin projekt Ltd.
Industry: gas distribution
Investor: Metanifera, SE.GA.GAS, Italy

Slavonija Slad Ltd.
Industry: malt production
Investor: BORTMALT Groupe, Belgium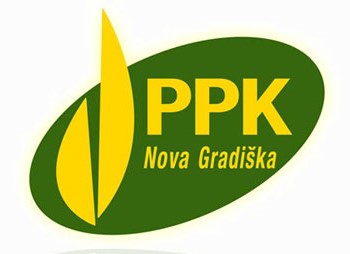 PPK Ltd.
Industry: ratarska proizvodnja
Investor: AXEREAL Groupe, France


Tang Ltd.
Industry: prerada metala
Investor: Eurozappa, Italy
Nova Gradiška Industrial Park, as an investment zone, provides entrepreneurs with a number of development benefits recognized by their current investors.